The Ultimate Guide to Implementing Facebook Comments on your Blog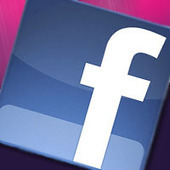 An excellent guide for creating your own implementation of Facebook comments on your website. Easy to follow and implement. Test, you will be surprised! [note Martin Gysler]
Using Facebook Comments on your blog offers your readers a way to instantaneously comment on posts, as well as to share them without having to do any work. If you think this type of commenting system will suit your audience, read on to find out how you can implement it the right way.
Step 1: Create A Facebook App
Before you actually generate the Facebook Comments code and implement it on your blog, you need to create an app for your site.
Go to developers.facebook.comClick AppsClick Create New AppEnter an App Display Name and Namespace
Read more: http://wp.tutsplus.com/tutorials/the-ultimate-guide-to-implementing-facebook-comments-on-your-blog/
Via wp.tutsplus.com